Google workspace: Everything you need will now be found in one place. Google workspace includes all the useful and productive applications you can live by – Gmail, Calendar, Drive, Docs, Sheets, Slides, Meet, and more. Whether you're returning from office, or working from home, on the frontline with your mobile device, or connecting with customers, Google is the best way to create a workplace, communicate and collaborate.
The new Google Workspace brand reflects Google's product vision for a flexible, helpful, and simple experience with integration and collaboration at its core. In the coming weeks, users will see new four-color icons for Gmail, Drive, Calendar, Meet, and Google collaborative content creation tools like Docs, Sheets, and Slides, that resemble the same family and represent Google Workspace's commitment to building immersive communication and collaboration experiences, all with helpfulness from Google.
Google is also bringing Google Workspace to our education and nonprofit customers in the future. Education users can continue to access Google tools via G Suite for Education, which includes Classroom, Assignments, Gmail, Calendar, Drive, Docs, Sheets, Slides, and Meet. G Suite for Nonprofits will continue to be available to eligible organizations through the Google for Nonprofits program.
With Google Workspace, Google is introducing three major developments:
a new, deeply integrated user experience that helps teams collaborate more effectively, frontline workers stay connected, and businesses power new digital customer experiences
a new brand identity that reflects our ambitious product vision and the way our products work together
new ways to get started with solutions tailored to the unique needs of our broad range of customers
New user experience
In the coming months, Google will also be bringing this new experience to users to help them do things like setting up a neighborhood group, manage a family budget, or plan a celebration using integrated tools like Gmail, Chat, Meet, Docs, and Tasks.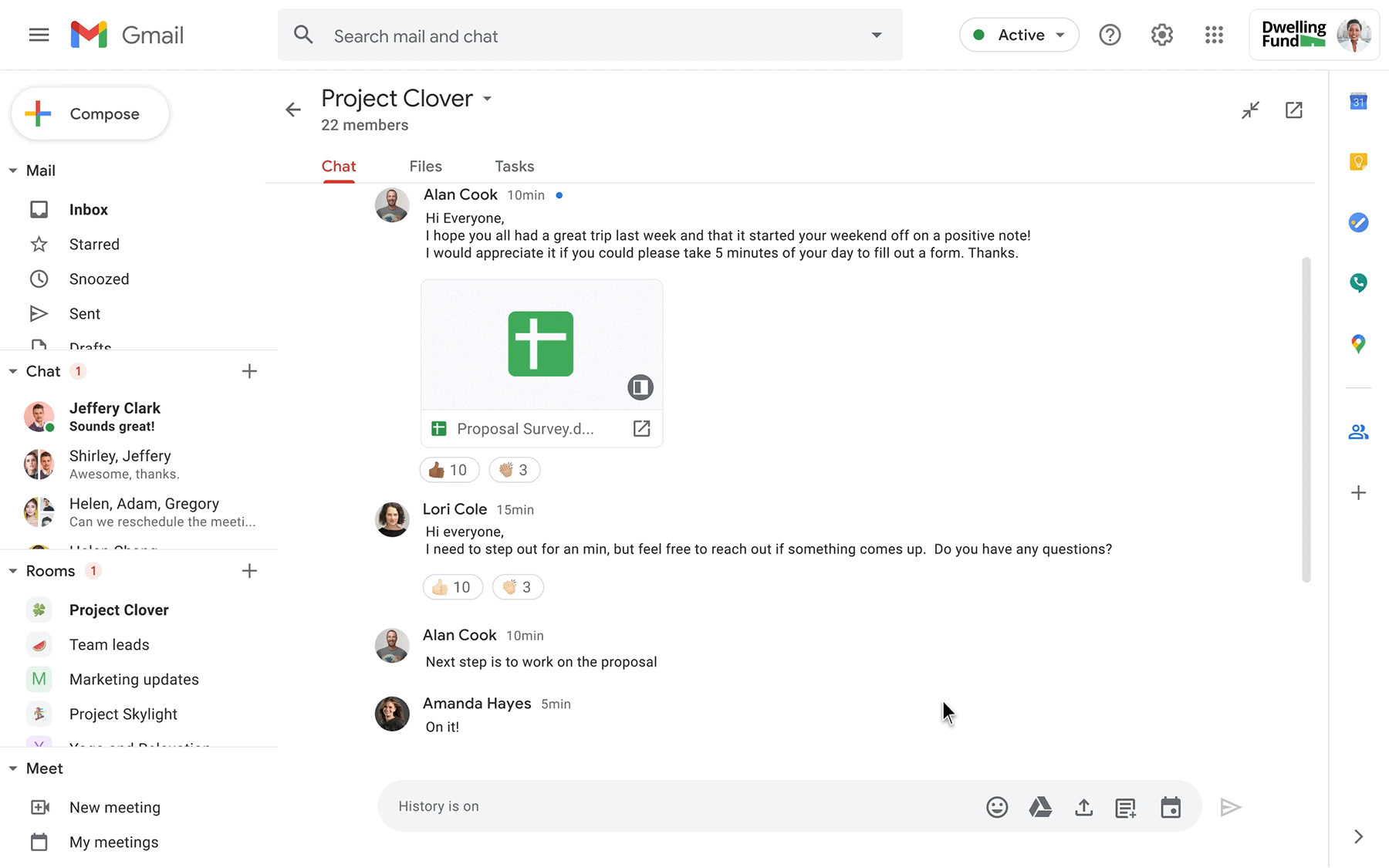 This integrated experience is now generally available to all paying customers of Google Workspace.
Google also recognizes that reinforcing human connections is even more important when people are working remotely and interacting with their customers digitally. It's what keeps teams together and helps build trust and loyalty with your customers.
New brand identity
10 years ago, when many of Google products created as individual apps that solved distinct challenges—like a better email with Gmail or a new way for individuals to collaborate together with Docs. Over time, our products have become more integrated, so much so that the lines between Google apps have started to disappear.
Google's new product Google Workspace brand reflects this more connected, helpful, and flexible experience, and our icons will reflect the same. In the coming weeks, you will see new four-color icons for Gmail, Drive, Calendar, Meet, and our collaborative content creation tools like Docs, Sheets, Slides that are part of the same family. They represent our commitment to building integrated communication and collaboration experiences for everyone, all with helpfulness from Google.