Protests in various cities of the country have continued since police detained Saad Rizvi, the head of the religious party Tehreek-e-Labaik Pakistan, in Lahore, Pakistan, but the system of life has returned to normal in most cities.
According to correspondent Riaz Sohail, Tehreek-e-Labaik Pakistan sit-ins are still going on in some parts of Pakistan's largest city Karachi, while most of the sit-ins were called off last night after police intervention and shelling.
Traffic has been diverted due to dharnas at Municipality No. 4, Powerhouse Choringi North Karachi, Korangi No. Dahai on Korangi Road in Karachi area while last night sit-ins were held at around dozens of places including Tower, Hassan Square, Highway Faisal which badly affected traffic on the roads.
Police did not give any immediate reason for Saad Rizvi's arrest, but the move is being seen in the wake of the Tehreek-e-Labaik Pakistan's march to Islamabad on April 20.
The call for this march has been given by the government in the event of the French ambassador not being deported until this date.
Saad Rizvi was detained on Monday afternoon while he was on his way to attend a funeral. As soon as the news of his detention became public, activists of Tehreek-e-Labaik Pakistan staged demonstrations in Lahore, Karachi, Islamabad, and Rawalpindi as well as in many other cities.
The workers also blocked important roads and highways in these cities, disrupting the traffic system.
Police have used tear gas to disperse road closure protesters in the Chowk orphanage area in Lahore, while activists also pelted stones at policemen. According to correspondent Umar Draz Nangyana, several other roads including Ferozepur Road in Lahore were also blocked and closed which are underway.
According to the correspondent, police in Lahore have started raiding the houses of madrassas and activists of the Labaik Movement, after which several activists have gone into hiding to avoid arrests.
National Highway and Motorway Police have also reported the closure of motorways and national highways. According to police, the GT road from Islamabad to Peshawar was closed due to protests at the Taxila underpass while the Lahore Okara section of National Highway N5 was closed due to a public protest near Thokar Niaz Baig in Lahore.
Road Closed: National Highway N-5 (Islamabad – Peshawar Section),
National Highway N-5 is closed at Taxilla Under Pass (KM1569), due to public protest.

— National Highways & Motorway Police (NHMP) (@NHMPofficial) April 12, 2021
Who is Saad Rizvi?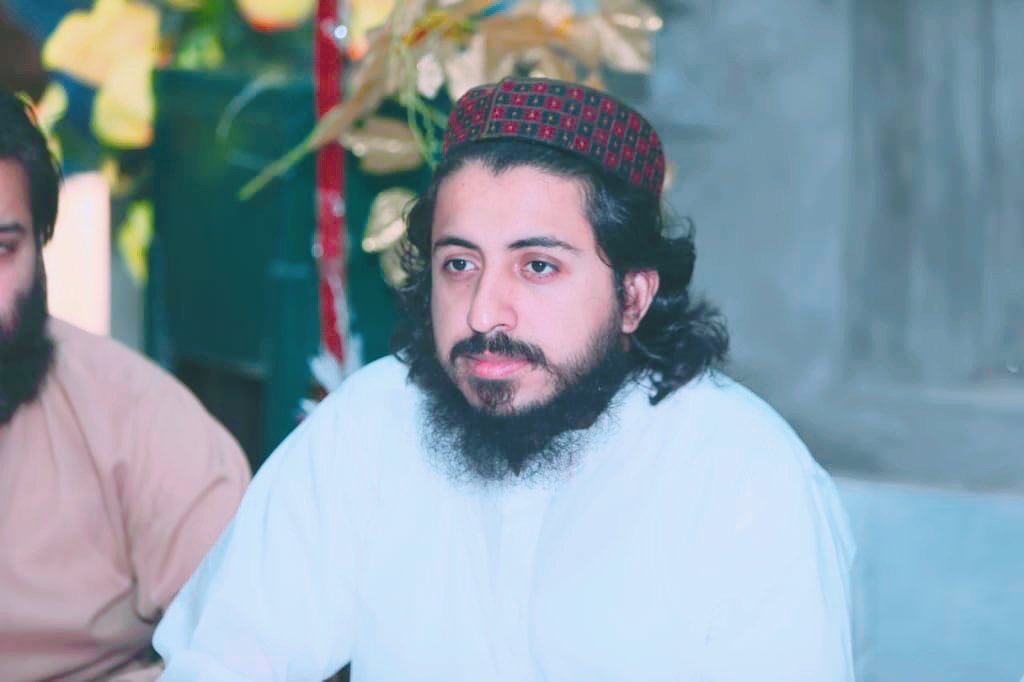 After the death of Khadim Rizvi, an 18-member Shourie of his party appointed his son Saad Rizvi as the new head of the Labaik Movement, which was announced by Syed Zaheer al Hasan shah, the central deputy of the party, at the funeral.
Speaking at the funeral of Khadim Rizvi in Lahore, his son Saad Rizvi reiterated his father's commitment to continue his mission.
Saad Rizvi is currently a last-year student of Dars Nizami at his father's madrassa University Abu Zargfari in Lahore. The teaching of madrassa is called the same as the teaching system MA.