Clashes broke out Sunday evening after several hundred demonstrators surrounded a police station in the Minneapolis suburb of Brooklyn Center, demanding that police officers shoot 20-year-old Daunte Wright.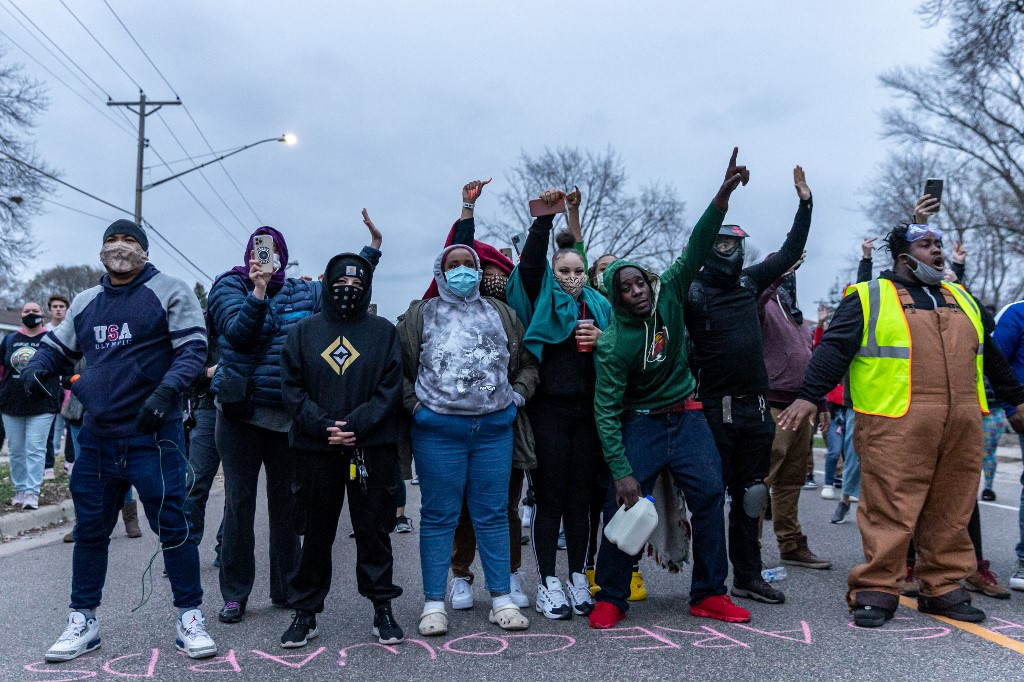 The city has imposed a curfew, and CBS reports that all schools in Brooklyn-Center will be closed on Monday.
State Governor Tim Waltz said he was monitoring the situation and expressed support for Wright's family.
What's going on now?
On Sunday evening, police in protective gear defended the perimeter of the central precinct in Brooklyn Center, just a few miles north of downtown Minneapolis. Police used tear gas and stun grenades.
Brooklyn Center has 45 officers in its police department. Looks like most, if not all, are holding this line pic.twitter.com/9dlxlqkpZe

— David Schuman (@david_schuman) April 12, 2021
According to local media reports, a shopping mall was robbed around the same time in the city, and a firearm was fired at the door of a police station in the nearby city of Brooklyn Park. Reuters reports that about 20 shops in the vicinity of the city were destroyed.
After imposing a curfew until 6 a.m. local time, Brooklyn Center Mayor Mike Elliott urged protesters to go home.
"Please stay safe and go home," he wrote on Twitter.
A portion of the Minnesota National Guard was deployed to Brooklyn Center for rioting in the case of Derek Chauvin, who is accused of killing George Floyd last May.
What happened to Daunte Wright?
Police in the Brooklyn Center said officers stopped Dante Wright's car for a traffic violation Sunday afternoon. After checking the identity of the driver, they found that he was wanted.
After Wright was apprehended, he jumped into his car and tried to escape.
One of the officers shot Wright, who was driving, after which his car drove several hundred meters and crashed into another car. Police found Wright dead.
In addition to Wright, there was a female passenger in the car who suffered non-life-threatening injuries.
Police said in a statement that CCTV cameras on police officers as well as cameras on their cars were turned on at the time of the incident.
Wright's mother, Kathy, said her son called her when police stopped his car to ask for an insurance number. After that, she heard the sounds of struggle, and the connection broke off.
"A minute later I called back, and my girlfriend, who was with him in the car, answered. She said that he had been shot and that my son's body was lying on the ground with no signs of life," Kathy Wright said.
In an interview with StarTribune, she said: "Nobody says anything to us. No one talks to us. […] I asked that my son not be left lying on the ground."
Mayor Mike Elliott called the incident a tragedy. "Our state is grieving for another black man whose life was taken away by the guardians of the law," Minnesota Governor Tim Waltz said.
Police have pushed large swath of crowd back across the street, into residential area with tear gas, flash bangs and rubber bullets. This came moments after a few people threw things at police line and organizers yelled at them to stop. pic.twitter.com/w0bK4Or9iN

— Liz Sawyer (@ByLizSawyer) April 12, 2021
Mood in Minneapolis
The city is in its third week trial for Derek Chauvin, a former police officer accused of murdering George Floyd, who sparked large-scale anti-racism protests in dozens of U.S. cities and around the world.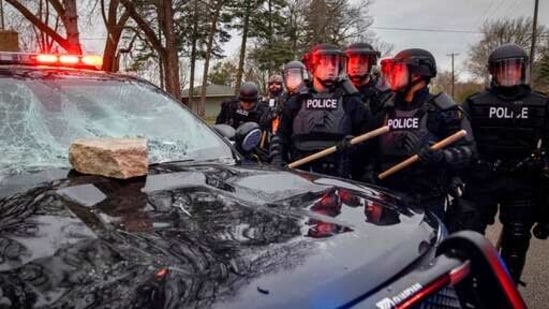 45-year-old Chauvin faces up to 40 years in prison.
He has pleaded not guilty. It was Chauvin who, in May last year, when he was in custody, crushed George Floyd's neck with his knees and stood on it for nine minutes, after which Floyd died.
The trial is expected to last at least a month. Police expect protests to erupt again during and after the trial.
The Thinkera is also available on Facebook, Instagram, Google News, Telegram, Twitter, and LinkedIn. You can get the latest news by clicking above.